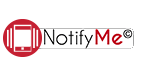 | | |
| --- | --- |
| Today at lunch we will have the following options: Rib Patty on Bun Roasted Chicken Alfredo Chicken & Noodles Beef... | |
---
| | |
| --- | --- |
| Dyer County Lady Choctaw Sara Owen (front, center) has signed to continue her basketball career at Christian Brothers University... | |
---
| | |
| --- | --- |
| Dyer County Lady Choctaw Makayla Enochs (front, center) has signed to continue her basketball career at Christian Brothers University... | |
---
| | |
| --- | --- |
| Dyer County senior Josh Turner (second from left) has signed to continue his gridiron career at the college level with the Bethel... | |
---
| | |
| --- | --- |
| Dyer County senior Ryan Incrocci (front, left) has committed to continue his football career at the college level with the Illinois... | |
---
| | |
| --- | --- |
| Dyer County football standout Cameron Edwards (third from left) signed to continue his football career at the NAIA's Lindsey... | |
---
SENIORS PLEASE REMEMBER THAT IN ORDER TO REMAIN ELIGIBLE FOR THE TENNESSEE PROMISE, YOU MUST FILE YOUR FAFSA BY THIS SUNDAY FEBRUARY...
---
| | |
| --- | --- |
| VERY IMPORTANT!!! DCHS FAFSA FILING DAY: FEBRUARY 10TH 3 P.M.-6 P.M. IN DCHS LIBRARY What Information Do I Need When... | |
---
Seniors please remember that tonight, February 2nd, is the first MANDATORY Tennesse Promise/Tennessee Achieves meeting! You must...
---
Great news DCHS Parents!! ParentVUE will launch next Tuesday. Letters with detailed instructions will be sent home with your...
---
| | |
| --- | --- |
| How to sign up for DCHS School News messages: To receive messages via text, text @dcnews to (858) 375-1446. You can... | |
---
| | |
| --- | --- |
| Dyer County senior Trysten Barlow (seated, center) signed a National Letter of Intent on Thursday to continue his baseball career... | |
---
| | |
| --- | --- |
| Dyer County senior Daniel Booker Jr. (seated, center) will head to Belmont University to continue his golf career following his... | |
---
| | |
| --- | --- |
| Dyer County senior Christian Halterman (seated, center) signed a National Letter of Intent on Tuesday to continue his baseball... | |
---